Life at a college/university can be pretty hectic as well as curious; at that point in time everyone feels bored surrounded by textbooks and notes which is often stressful.
The study is the key to success, in fact, knowledge. But what if we have some cool gadgets for an added advantage with those heavy study notes?
Sounds interesting, right? let's explore some of the cool collection of gadgets that can be pretty much useful for college students with their studies as well as in their leisure time.
Now a days technology and its related products are currently in the boom globally, as the whole world is growing fast with the advantage of technologies.
So to fit yourself with the current tech trend, some tech gadgets are a must need for your needs.
In this topic, we are going to discuss few such best gadgets for college students which will be definitely useful for them to ease their day to day tasks.
Also Read: Best Gadgets to gift a Woman
6 Best & Useful Gadgets for College Students in India:
The below-mentioned products are our list of recommendations, although you can opt for any other alternatives if any of the products are not available for your instant time of purchase.
Note: The pictures listed in this article are for demonstrative purposes only, the actual product/image may vary at the time of purchase.
1. Amazon Kindle
I put this one first in the list because it is the most needed and most useful gadget for a college student.
While on travel sometimes we have to read a lot of things, it's not always possible to carry tons of books to our travel kit always. so here comes the magic of this gadget.
This device can store thousands of books inside it in digital format, therefore you don't have to carry even a single piece of book next time while you're on a trip.
Investing in a Kindle is a very good idea because it's sleek, lightweight, and attractive.
It can store thousands of digital copies of books you have purchased already.
Lastly, there are some added educational apps also there for your convenience.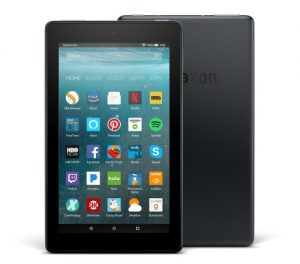 Features of Amazon Kindle:
It's sleek, lightweight & waterproof
300 PPI glare-free display for easy reading even in bright sunlight
Store thousands of ebooks with 8GB and 32 GB storage
A single charge can last a week
Built-in adjustable light lets you adjust the screen brightness for indoor and outdoor light conditions
Built-in with the Wi-Fi and 4G connectivity to access the digital library instantly anywhere
Also Read: Best tech gadgets to fight the COVID 19 pandemic
2. Power Bank
Power banks are usually like a portable charger, which helps you to charge your digital devices on the go.
Cause most of the time, it is very difficult to charge our smartphone and tablet when we are on a commute.
So to avoid such problems portable chargers with high battery capacity are introduced that can charge a device at least 2-3 times as per the capacity of the battery.
This gadget can help you a lot even in the worst situations and it is a must-have accessory every student must have.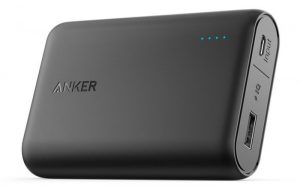 Features of Redmi 20000mAh Li-Polymer Power Bank:
High-density 20000mAh Li-Polymer battery for durable & optimized charging efficiency
18W fast charging compatibility for charging your device faster than ever
Dual input ports(Micro USB – Type C) and dual USB output for smart charging
Crafted using high-quality material with an anti-slip textured finish prevents falls and drops
12 layers circuit protection ensures your device security against short-circuit and overcharging
Two-way quick charge and universally compatible for all mobile phones, fitness bands, Bluetooth speakers, tablets, headsets & earphones
3. USB Laptop Backpack
for carrying our daily stuff like books, notes, and other educational equipment we always need a backpack.
But have you ever think that a backpack can be more interesting if it has a few added advantages like charging your phone or other devices? we called them Smart Backpacks.
There are lots of varieties of smart backpacks with charging facilities, solar panels, and anti-theft protection too, but those are costs you higher.
If you don't have any problems with your budget, then you can surely check our list of top smart and hi-tech backpacks.
In this category, we are going to cover the Hoteon Laptop Backpack with USB charging and anti-theft protection too. this is a waterproof backpack for both boys and girls with a spacious compartment and laptop storage.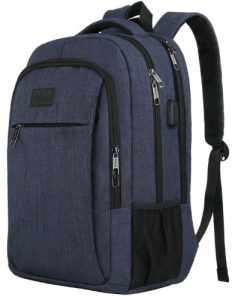 Features of Hoteon Mobilife Smart Backpack:
Durable Anti-theft laptop backpack with a combination lock, built-in USB cable, built-in audio line out
Waterproof and Made with high-quality soft polyester for a premium workmanship
Smooth zipper and combination lock for protection against theft
Convenient USB charging port and headset port for easy usage
Breathable and padded back support with air mesh, wide shoulder straps provide you the best comfort
Best for business trips, college, school, travel, office work, walking, camping, and daily occasions
Also Read: Professional Gadgets for Beginner YouTubers
4. Foldable Keyboard
Assume that you have a laptop, and you need to do some important typing works at any time, but having it on your lap and getting the work done properly is a little bit tough.
You can easily get rid of such situations with this fold-able laptop keyboard.
This keyboard is fold-able, which means when you fold it, it's shorter to carry inside a pocket of a backpack.
It is almost compatible with all major devices, even you can connect it to your phone and tablet with Bluetooth.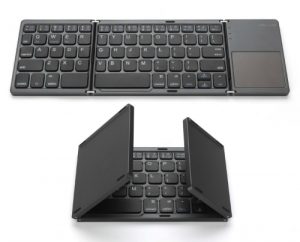 Features of portronics POR-973 Foldable Keyboard:
Qwerty keyboard design as per the standard layout
Light-weight, foldable, and easy to carry even inside a pocket
Wireless Bluetooth connectivity with one tap connect
Large keys to ensure no mistyping
Easy to pair via Bluetooth with iPad, smartphones, tablets, and laptops
No installation driver required to setup
Rechargeable long battery life provides around 140 hours of backup on a single charge
Sturdy, ABS plastic body with high-quality keys for smooth typing experience silently
Compatible with 3 major operating systems Android/iOS/Windows
5. Portable Hard Drive
It is always a good idea to keep a backup of your Digital lecture notes, video tutorials, and other important information even music, videos to an external portable hard drive easily.
with this approach if your device gets malfunction ever due to any reason the data are still safe.
Losing a huge amount of data is surely a great loss in comparison to investing a few dollars into this portable device.
Its storage capacity is higher, even you can opt for any size as per your requirement. Slim and lightweight, can be connected to any device like a smartphone, tablet, laptop, or even to the desktop PCs as and when needed through the USB data cable.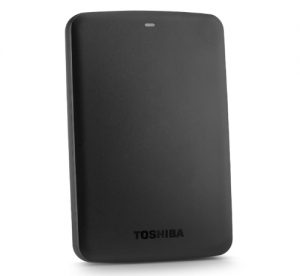 Features of Toshiba Canvio Basic 1TB USB3.0 External HDD:
Slim and pocket sized HDD with matt finish for easy grip to your hand
High-speed USB 3.0 port for faster data transfer between devices
Easy plug n play operation required no additional setup
Built-in internal shock sensor
Data transfer speed upto 5GB per second
Truly portable drive and easy to carry anywhere
Compatible with all major operating systems
6. Digital Notebook
While studying, making handwritten little notes are quietly useful later for an easy understanding of topics further.
Most of the time we make notes of different topics for a hint and example purposes to find it easier and after a certain time we read it again for a better understanding.
Instead of carrying a notebook with you if we can opt for a digital notebook, the whole process will be much easier, if anytime you forget the notebook at home, then you can easily access the uploaded files to any cloud platforms like Google Drive, Evernote or Dropbox.
It's a more efficient way to organize the records of the notes easily. All you have to do that is upload the files to the cloud platform when making a note.
Most cloud platforms allows auto-synchronization facilities with certain applications that can help us to back-up every single data in a certain time interval.
The most powerful advantage of this device is that it is environmentally friendly and reusable too.
In this topic we are going to discuss about a notebook which will surely amaze you.
It's not a complete digital notebook though but can perform very well in your jobs.
This single tiny notebook can be used 1000 times, its papers are erasable, all you have to do is write, capture the pic and upload it to any supported cloud platform mentioned above and just move on.
You can access all your notes from the cloud host anytime anywhere through any Internet-connected device.
You can also share those notes with other friends faster easily.
Video:
Features of RocketBook Everlast Smart Notebook:
Convenient and easy to use smart notebook having a regular size compared to your other notebooks
Multiple colors and sizes to fit your style
36 reusable pages to write and wipe easily with a damp cloth anywhere
Works with any pen, marker, highlighter from the Pilot Frixion line collections
No more wasting of papers by using this environmentally-friendly notebook
Endless usage lets you write for a long period of time without any hassles
Alternatively, if you are looking for a truly digital notebook you can go for the Portronics portable Ruffpad, which is a LCD e-handwriting board that makes your work even more convenient & easier.
It's cheap, cost-effective, and can be a very useful gadget for college students though.
Best Buy: Portronics Portable RuffPad (8.5-inch) LCD E-Handwriting Board
Final Words :
We hope you find these above listed top 6 best gadgets for college students useful in any of the ways either.
If we missed anything in the post please let us know below in the comments section.
Don't forget to share this article with your friends and help them make their studies easy and comfortable.
Enjoy your Studies 🙂
✪ Please Bookmark our website to receive the most useful updates, regularly for free. Press (Ctrl+D) now, to Bookmark instantly. @: gadgetskool.com