Are you looking for budget Bluetooth speakers under 2000 Rupees? If your answer is yes, then you are going to get a list of our awesome top picks of some cool and branded Bluetooth speakers, just under the 2000 Rupees price range.
Excited! let's explore some cool deals for your next music listening experience, wirelessly.
The trend of Bluetooth speakers is quite up from the last few years, cause people don't want a mess with those wired kinds of stuff anymore, and also the Bluetooth speakers look cool while with you, it's more than just a speaker: a style statement.
Also Read: Best Soundbars in India under 10K INR
Bluetooth Speakers under 2000 Rupees in India :
Note: Please read all the specifications carefully, before making any purchase.
1. JBL Go 2 Waterproof Bluetooth Speaker
JBL is the popular name in audio devices, a name that amazes you with its awesome audio products, and immersive sound output experience.
JBL Go 2 Portable Bluetooth speaker is a waterproof device that is slim, light-weight, and easy to carry for a suitable and pocket-friendly audio companion.
If you are looking for a small and compact Bluetooth speaker packed with awesome features and a high loudness profile, then you need to definitely consider this one.
Features of JBL Go 2 :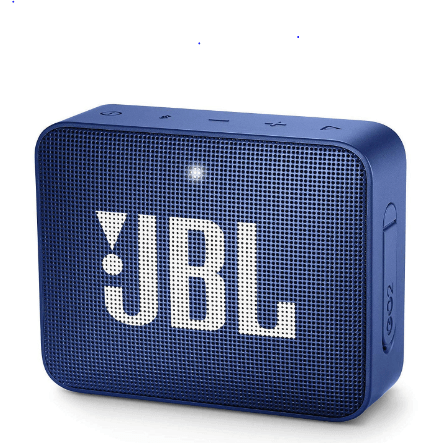 Up to 5 hrs. of play-time.
In-built Mic feature.
IPX7 Waterproof.
Bluetooth & Audio cable input.
3 Watts audio output.
Multiple color options available.
2. Portronics POR-871 SoundDrum
Portronics speakers are also quite popular and gained a good set of audience for their budget-friendly & top-quality audio devices in the last couple of years.
Portronics POR-871 SoundDrum is a water-resistant and splash-proof cylindrical speaker with 10 watts of loud audio output with an 1800 mAh long powered battery in-built, which provides you an estimated playback time of 7hrs.
Features of Portronics POR-871 SoundDrum :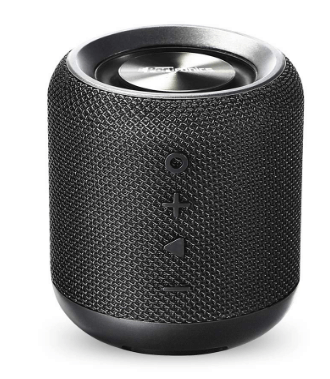 Up to 7 hrs. of long Play-time.
In-built Microphone.
360′ sound coverage.
USB & Audio cable input.
Bluetooth 4.2 & FM.
10 Watts audio output.
3. Fire-Boltt Xplode 1500
I don't know how you are going to like this one, but it's a decent speaker with a rugged body and enhanced bass, most people found this one a good deal, and also this tiny gadget has bagged some good reviews too.
Fire-Boltt Xplode 1500 – is a big, tuff and power-packed audio device with weatherproof, waterproof, and TWS 3D surround sound, which means you can interconnect two speakers easily and experience some high-quality 3D audio effects on your desk.
Features of Fire-Boltt Xplode 1500 :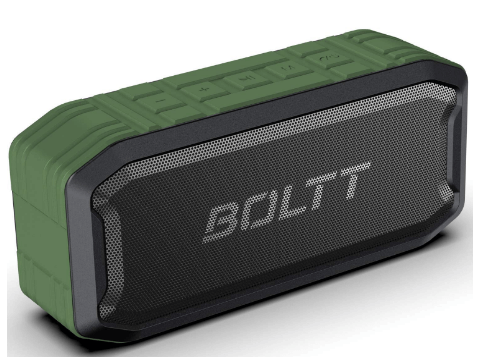 Up to 8 hrs. of playback time.
Perfect for indoor & outdoor.
Easy to carry.
Microphone in-built.
Bluetooth 5.0 supported.
4. boAt Stone 650
Boat series speakers are extremely popular and budget-friendly so that most audiophiles go for them. If you want to try this one, just add it to your shopping list without any hesitation.
boAt Stone 650 is also a rugged design and premium-looking Bluetooth speaker that is widely loved by most travelers, whether it is indoor or outdoor, there is always a party around you.
The look and overall build-quality of this speaker is one of the positive advantages to choose this product so far.
Features of boAt Stone 650 :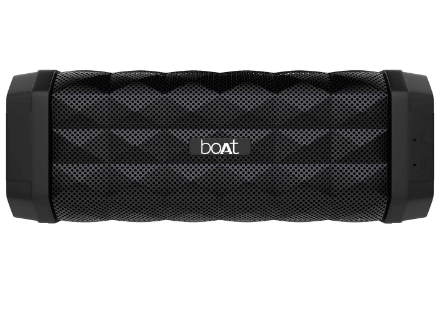 Up to 7 hrs. of playback time.
10 Watts stereo sound with powerful bass.
Micro – SD & Audio cable inputs.
Built-in Microphone.
1800 mAh battery inside.
5. Instaplay Insta X3
Stylish, powerful, and compact design with premium built Instaplay Insta X3 is our next best-recommended speaker for you. This tiny device really looks cool and a power performer indeed.
You can now find features like thumping rich bass and a very long-lasting battery life with this one, if you're still not sure, check the reviews of other buyers. You will be amazed.
Features of Instaplay Insta X3 :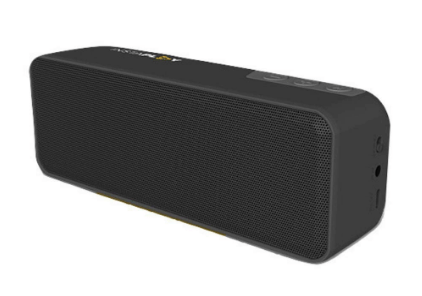 Up to 12 hours of play-time.
Hands free calling with built-in Microphone.
Bluetooth 4.2 supported.
Compact design.
Dedicated Bass Radiator, with 10 Watts Audio output.
6. MobiPro
A unique designed, TWS supported budget-priced speaker comes with a cute design and overall good performance, what you want more? excited!
This handy device is powered with Bluetooth 5.0, and Aux, FM, SD card, TWS supported.
Features of Mobipro :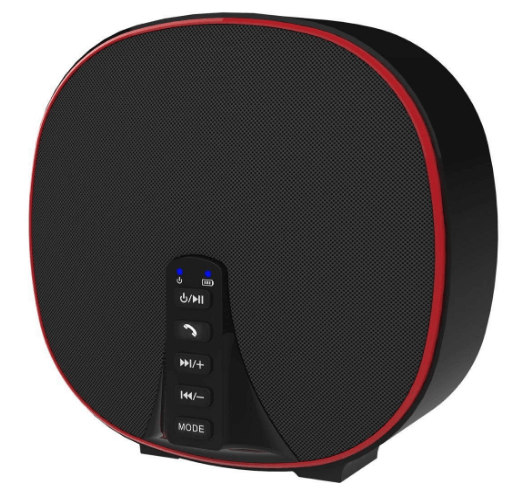 Up to 24 hrs. of play time.
Bluetooth 5.0 supported.
FM, AUX, SD card, TWS.
Unique & stylish look.
10 Watts of Audio output with super Bass.
Final Words :
so, we have just yet covered the top 6 Bluetooth Speakers under 2000 Rupees for our Indian audience, you can check all speakers and their reviews to make sure you buy the right one.
To be honest, you can't expect much from a speaker at such a price range, right? Now make your decision and go for the one you liked the most.
Any questions? Drop your comments below. We will definitely have an answer to your queries. We always support our readers and they love us too.
Keep Grooving!!
People Also Read:
✪ Please Bookmark our website to receive the most useful updates, regularly for free. Press (Ctrl+D) now, to Bookmark instantly. @: gadgetskool.com