Are you someone, looking forward to find some best Wi-Fi routers under 2000 Rupees available in Indian market for their home & office Internet purposes? then this article is solely meant for you.
If we analyze closely the most dependent factors for our human life & lifestyle, we will find that the Internet is one of those. Just imagine the current digital age's scenario without the internet! can you?
So, internet is the most required thing now-a-days not only for our daily to daily tasks but also it is mostly needed for the humanity to be honest.
When the Internet is there, we also need several networking devices to connect to the network or ISP (Internet Service Provider).
A router is one such device that helps you to do this task, old-days routers were very less efficient and had some limitation of data transmission capacity. So to overcome these problems, powerful new-age routers introduced for faster data transmission and efficient handling of various tasks with multi-device connectivity options.
In this topic, we have covered the top 5 best Wi-Fi routers in India under Rs. 2000, so that you can get the best performing device for your home/office Internet requirements.
Best Wi-Fi Routers Under 2000 Rupees in India :
Note: Please visit the official website for complete product descriptions & reviews.
Important: Due to the COVID 19 outbreak, some of the product's prices have been increased a little bit. Please make sure you have to pay that amount, or wait for the offer & sales days, to get maximum benefits.
1. Tenda AC5 AC1200 Smart Wireless Dual-Band 1200Mbps WiFi Router (Not a Modem)
Tenda is a popular and fastest-growing brand among with the computer accessories manufacturers worldwide. The Tenda AC5 Dual-band wireless router is one of the best & recommended products you can purchase for your networking requirements.
Tenda AC5 Wi-Fi router comes with Dual-Band wireless connectivity that offers a high of 1167 Mbps wireless transmission. The high-performance CPU ensures a fast & more stable internet connection. The Tenda Wi-Fi app lets you manage your router anytime and from anywhere for better security protection like IP blacklist, hide SSID, etc from your smartphone easily.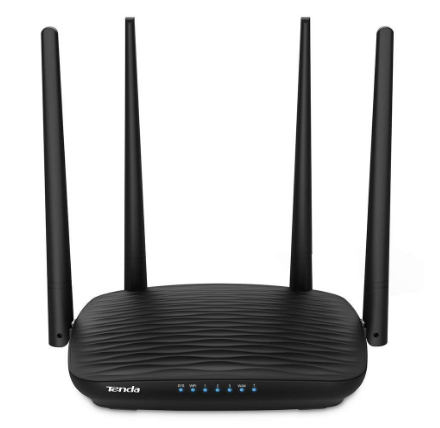 2. D-Link DIR-841 – AC1200 MU-MIMO Wi-Fi Gigabit Router with Fast Ethernet LAN Ports
D-Link DIR-841 Dual-Band wireless router is another best router under Rs. 2000 available for Indian users, this router supports IPV6 along with MU MIMO technology for enhanced Wi-Fi performance. Advanced security functions like built-in Firewall, DNS service, and guest Wi-Fi network access supported by this device.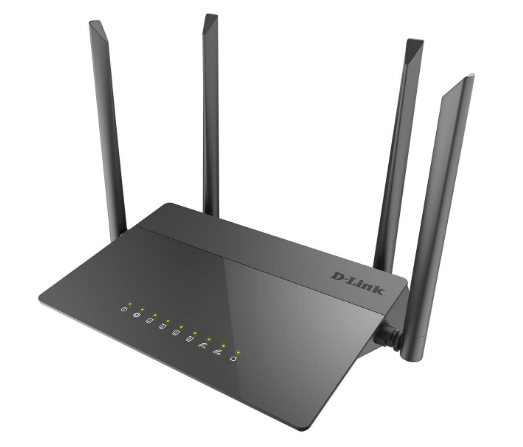 Also Read: Best Smart TV under 15K INR in India
3. TP-LINK TL-WR940N Wireless-N450 Home Router (Not a Modem)
TP-LINK Wireless-N450 Home Router provides a speed of 450 Mbps, ideal for HD video streaming, VoIP, and online gaming. Dedicated WPS button for one-touch wireless security encryption, Parental controls to manage Internet access on children's or employees's computers, along with 450Mbps internet speed designed specifically for home and small business networking requirements.
Also Read: Best Gaming Laptops under 50,000 INR
4. D-Link DSL-2750U Wireless N 300 ADSL2 + Router
D-Link DSL-2750U is also another high-speed wireless router that gives a speed of up to 300 Mbps and lets you browse the web without any issues. This router comes with firewall protection & WPA/ WPA2 security encryption. This router can easily connect up to 12 devices for betterer performance.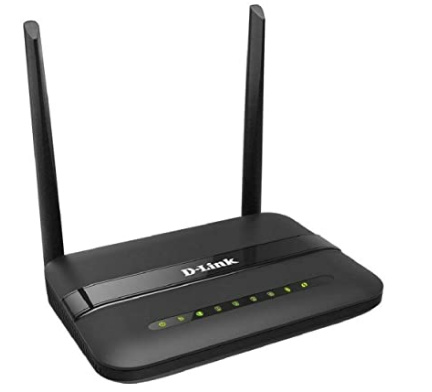 5. TP-LINK TD-W8961N Wireless N300 ADSL2+ Wi-Fi Modem
Here is another model from TP-LINK (TD-W8961N), which comes with RJ-11 input, suitable for telephone line supported ISPs BSNL, MTNL, TATA Indicom. This device provides wireless N speed up to 300 Mbps with its 2*5dBi omni directional fixed antennas. Easy & wireless security encryption along with WPS button makes it easy to setup for home and small office networking purpose.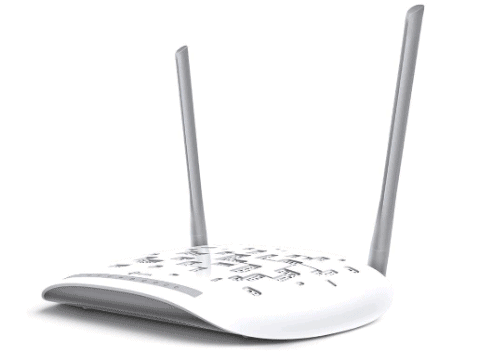 We hope you find the article related to the Best Wi-Fi Routers Under 2000 Rupees useful, show us your love by sharing this article with your friends too.
You can join our social platforms for more technology updates.
Also Read: Best Laptops for YouTubers