No matter how much you love to play video games on your smartphone, tablet, or console, nothing really beats the experience of gaming on a PC, often PC gaming is better served by a laptop. There are several models there to choose from, but here we have listed the best gaming laptops under 50,000 INR.
However, it is actually a bit tricky to choose the perfect gaming laptop below Rs 50k, as none of them are properly suited for a hardcore gamer. You should aim for the right balance between processing power and graphics capability in the laptop you wish to buy.
We have selected the top 5 laptops that boast of optimum gaming capabilities while most of them are listed as the best laptop under 50000 with i7 processor.
List of Best gaming laptops under 50,000 INR:
Please check all the configuration details from the official website, before making any purchase.
Lenovo Ideapad 320 80XL01D9IN
With the 7th Gen Intel Core i5 CPU, the Lenovo Ideapad 320 80XL01D9IN clearly has the impressive processing power. However, this is not evenly matched with a capable graphics card. The 2GB GDDR3 NVIDIA GeForce 920MX simply doesn't support hardcore gaming. Still, the laptop should be good enough for casual gamers to play on medium settings.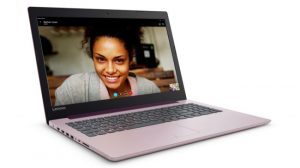 Asus R-Series R558UQ-DM983D
Asus has perfectly balanced the processing power and graphics performance of the R-Series R558UQ-DM983D. The 7th Gen Intel Core i5 paired with NVIDIA GeForce 940MX should be able to run most gaming titles with relative ease. The Full HD screen would surely be eye candy – another plus for this machine. The build quality of the laptop is good and it won't feel cheap in your hands.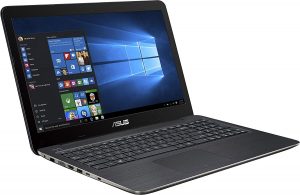 HP AY503TX
The HP AY503TX is a well-built laptop with decent specifications. Despite being a year-old model, it is quite relevant even in today's market. The AY503TX will be able to run average to flagship games with standard settings.
The company has priced all of its 7th Gen Intel Core i5 laptops above Rs 50,000. Nevertheless, the HP AY503TX is quite good for gaming as well as multimedia consumption. In India, you may also claim the HP Student Offer.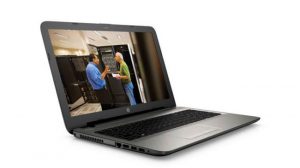 Asus R558UQ-DM540D
This is a very good under-Rs 50,000 gaming laptop by Asus. While everything is perfect about the R558UQ-DM540D, it is the below-average RAM that bothers us. Moreover, there is only a single RAM slot in the notebook. This means you can't upgrade the RAM.
Apart from this, the Asus R558UQ-DM540D is a very good offering. It sports the top-notch Bang & Olufsen Speakers, which, combined with the Full HD Anti-glare display makes the notebook an excellent entertainment gadget.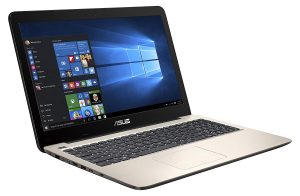 Acer Aspire E 15 E5-575G
For a price of Rs. 42,990, it is hard to believe how powerful the Acer Aspire E 15 E5-575G is! It is possibly the best laptop you can buy in the Rs 40,000 and Rs 50,000 range. The notebook offers top-notch graphics performance with great processing power and even comes pre-installed with Genuine Windows 10.
With the 2GB GDDR5 NVIDIA 940MX GPU and 7th Gen Intel Core i5 CPU sitting inside, we can't ask for anything better. The Acer Aspire E 15 E5-575G is actually too good a deal.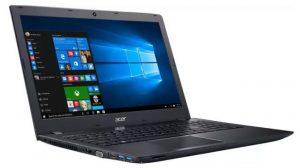 Did you find it useful for the best gaming laptop under 50000 rupees, please let us know your suggestions in the comment below?
✪ Please Bookmark our website to receive the most useful updates, regularly for free. Press (Ctrl+D) now, to Bookmark instantly. @: gadgetskool.com