Cryptocurrency, also known as Virtual Currency is the latest trend of technology novelty that has already raised curiosity among the whole world.
It has already become a global phenomenon that is known to most people. It is undoubtedly a huge question for all that, what would be the future of Cryptocurrency in India if they want to go further with this technology.
Before going to discuss this, it is necessary to know what cryptocurrency is? still, now there are many people who are into the online world but don't have a clear concept about Cryptocurrency and how it works.
The majority of people including bankers, scientists, consultants, developers, as well as normal people are yet not aware of it and they have very limited knowledge about this.
So, let's start with it first.
What is Cryptocurrency:
Cryptocurrency is basically a virtual or digital currency, which is been designed under some technical algorithm concept, to work as a medium of exchange.
This method uses cryptography to verify your transactions and make them secure as well as to control any new units of that particular cryptocurrency.
If I want to describe it in a simple yet elaborate way, then I should say that to realize any digital cash while shopping online or money transfer or any other transactions, you must need a payment network with accounts, balances, and transaction facilities.
Any payment network has to solve a common problem that is, double-spending.
Now, here a trusted third-party solution is required which is a central server to keep the records of balances and transactions. This method always requires authority in control of your funds with all your personal details.
All the transactions broadcasted in this network required to be signed off by the sender with their private key that is needed to be confirmed first.
Within the cryptocurrency network, only miners can confirm the transactions through a cryptographic puzzle solution. They take the transactions, check whether it is genuine or not, and then spread them across the network.
Cryptography is mainly used to secure transactions and to control the creation of additional units of the currency. After the confirmation of the transactions by the miner, every node has to add to its database and it would then become a part of the blockchain.
Now for this, the miners get rewarded with the token of cryptocurrency like "Bitcoins".
How You Can Use Cryptocurrencies:
There are several different types of Cryptocurrencies including digital currencies like Bitcoin, Ripple, Litecoin, etc. but Bitcoins are the most popular among all.
Bitcoin which operates as a wallet has already gained significantly in the last few years. Today the value of 1 bitcoin has increased from below $1000 the last year to $26718.30 this year (as of 30th December 2020), and now as of May 2022, it jumped to 38,777 USD.
There are a lot of merchants online and offline today that accept Bitcoin as a form of payment. They can be used from huge online portals to small local retailers or shops, restaurants, and bars as well.
It can even be used to book flight tickets, pay for hotels, apps, jewelry, computer parts, and even for college degrees as well.
You can today buy Bitcoins easily by paying the current price of Bitcoin using your local currency. Also, you have the option to buy a smaller portion instead of a complete Bitcoin.
Basically, it happens through a KYC process where you need to register your bank for this transaction. You can also buy or sell or trade in this currency, for example, you can trade in the stock market, etc.
Also Read: 10 Best Practices to Secure your Cryptocurrencies Online
Drawbacks of CryptoCurrency and how it can affect the Indian Market:
With all the above facilities, still, there is a major drawback of this Cryptocurrency for which the future of Cryptocurrency in India is still in a doubt.
Cryptocurrencies are not being considered legal tender in India earlier, but in March 2020, the honorable. Supreme Court has lifted the ban. China, the U.S.A, and many other countries are already taking a similar stand as India.
The government in India previously banned financial organizations and banks which are being regulated by RBI to deal with cryptocurrencies.
Investing money in Cryptocurrencies is very risky as the market price of such currencies like Bitcoin is going up and down every minute.
Due to the intangible nature of cryptocurrencies and decentralized location, it seems to be really difficult to track down the transactions with details. The payment transfer from one address to another address is appearing like some alphanumeric combinations. So, after the transaction is complete, it is not possible to track the location. This can happen with lots of illegal transactions.
Cryptocurrencies can be used for money laundering in terrorism or any other criminal activities like selling or buying weapons, drugs, etc.
Some people are also thinking that the wide usage of virtual currencies can affect the economical structure of the country and reduce the importance of banks and the current currency status of the country.
The Future of Cryptocurrency in India:
In the month of April 2018, the Reserve Bank of India (RBI) banned Indian banks, non-bank lenders, digital wallets, and any other entities from serving any cryptocurrency or Bitcoin exchanges.
RBI repeatedly spreads awareness to the users about the risks of using bitcoin or cryptocurrencies and thus they will not deal and provide any services to the business or any individuals who want to deal with cryptocurrencies.
So, that means you are not able to buy or sell cryptocurrencies in terms of INR through any banks in India. Thus, Indian cryptocurrency traders and exchanges have been upset in India.
Previously Union government already stated that cryptocurrencies would not be considered as being legal tender.
In May, a group of traders and a couple of exchanges filed a legal case and moved to the Supreme Court as there was no official ban on cryptocurrencies in India. Blocking essential services like banks for cryptocurrency exchanges is not acceptable while there is no illegal dealing.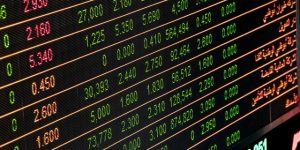 After a short hearing on July 20, the Supreme Court of India has set the Final hearing date on 11th September. The court will also articulate the decision at the end of the hearings – in terms of the cases filed by the group of traders against the Reserve Bank of India (RBI).
However, the bourses are not at all happy as they need to wait for another 50 more days and each and every day matters to them because the Cryptocurrency ecosystem in India is getting affected.
However, there are several government agencies that are interested in this cryptocurrency matter and eagerly waiting for a positive decision.
So, all eyes are now on the Modi government which is working on draft regulations for this sector which are supposed to be out by September.
Mr. Subhas Chandra Garg, head of the committee on the future of Cryptocurrencies in India already stated that the committee is trying to develop a template that could go in the best interest of the country.
They already have a detailed discussion on what part of this business should be banned and what should be preserved and kept. So, we can see that there are also voices from the government who believe that cryptocurrency could be a reality.
*Update: The use and trading of Cryptos are now considered legal in the Indian Crypto space, after lifting the ban. So one can now easily buy any form of Cryptocurrencies and also invest in those without any hesitations.
However, I strongly believe, that gaining exposure to cryptocurrencies will definitely impend India's growth in the global blockchain and crypto space.
So, all we need is a proper cryptocurrency education so that we can avoid and stop any crypto scam like the Amit Bhardwaj scam. Hope we all can see a positive and improving India with a great future of cryptocurrency here.
we hope you like to share the above post The future of cryptocurrency in India with others too if it is informative. For any questions/ suggestions, you can comment below with your queries.
✪ Please Bookmark our website to receive the most useful updates, regularly for free. Press (Ctrl+D) now, to Bookmark instantly. @: gadgetskool.com